"

Bluesy - Rootsy - Soulful - Rock"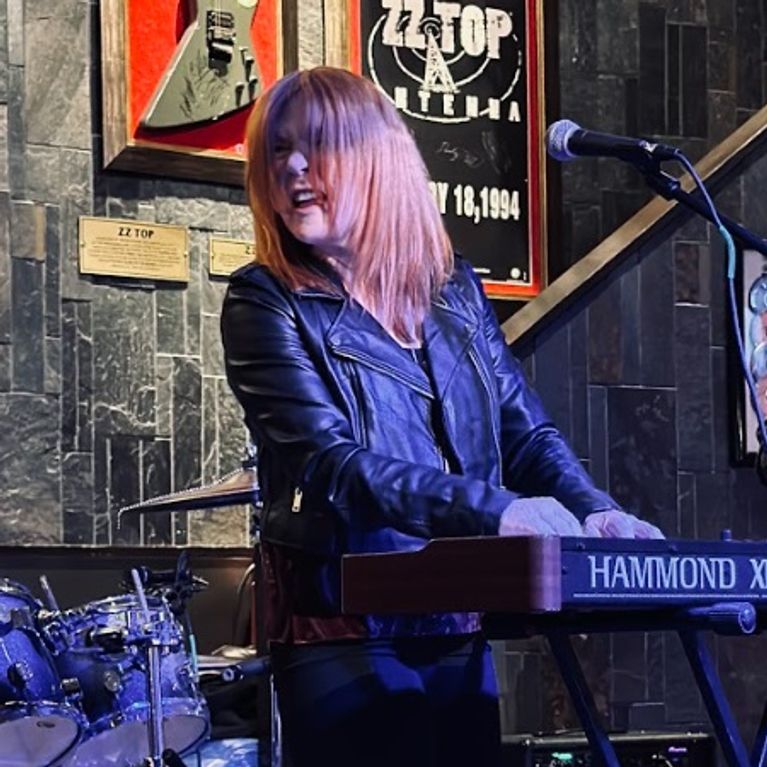 DENISE LA GRASSA
Chicago-Based Singer-Songwriter Denise La Grassa Lights a Fiery Path in Her Late-Stage Music Career "North of 40" with Inspiring Album "The Flame"
Chicago based singer-songwriter Denise La Grassa continues her inspiring musical journey with the release of "The Flame." This powerful album is a testament to the strength and resilience of the human spirit - attributes that embody her own 'North of 40' journey, itself ignited by the closing of Lincoln College in Central IL. "I was heading into my 6th year of transforming the former jazz studies program into one with more practical music production and business degrees. The closing was a shock to everyone as the college had been around for 157 years," said La Grassa. "It was then I decided I was going to follow my own dream by focusing full-time on songwriting and performance."
"The Flame" blends the raw essence of roots-rock, soulful blues, and Americana as the musical bedrock for two profound ideas: the significance of inclusivity in a united nation and the transformative power of immigration, inspired by La Grassa's own family history.
The album encapsulates Denise's advocacy for social change. The album's title pays homage to the inherent strength that lies within a nation when it looks out for all people, particularly those who have been marginalized. La Grassa's poignant lyrics and soulful melodies serve as a rallying cry for compassion, urging listeners to embrace unity and stand up against injustice. "I feel compelled to write music that reminds us as human beings why we're here. Jesus really had a simple message: 'love one another and uplift the poor and marginalized,'" La Grassa explained.
"The Flame" also celebrates the power of immigration in shaping our nation's vibrant tapestry. Drawing from her own family heritage, La Grassa channels her mother's courageous journey from Glasgow, Scotland to the United States at the age of 18, armed with only $20 and a suitcase. "My mother's story still inspires me," said La Grassa. "So much so that I had to dedicate this album to her." Through songs including "Dawn of the New Day," "Wide Eyes," and "Judge a Little Less," La Grassa illuminates the profound contributions immigrants make to society, emphasizing that diversity is a cornerstone of strength.
La Grassa also shows her sassy side on the Americana hued "Love is Like an Elevator," full-throated optimism in the powerful and uplifting blues-rock anthem "Better Day's Coming" and soulful introspection in "Right Step." In all, "The Flame" showcases La Grassa's versatility as an artist and her unwavering commitment to authenticity.
As she pursues her dream at this stage, Denise La Grassa defies age-related stereotypes, reminding us that it is never too late to pursue our dreams and make a meaningful impact. Follow Denise La Grassa's 'North of 40' music journey on Facebook and Instagram and at www.deniselagrassa.com for updates on music releases and upcoming performance.