"

Like Tedeschi-Trucks meets Grace Slick "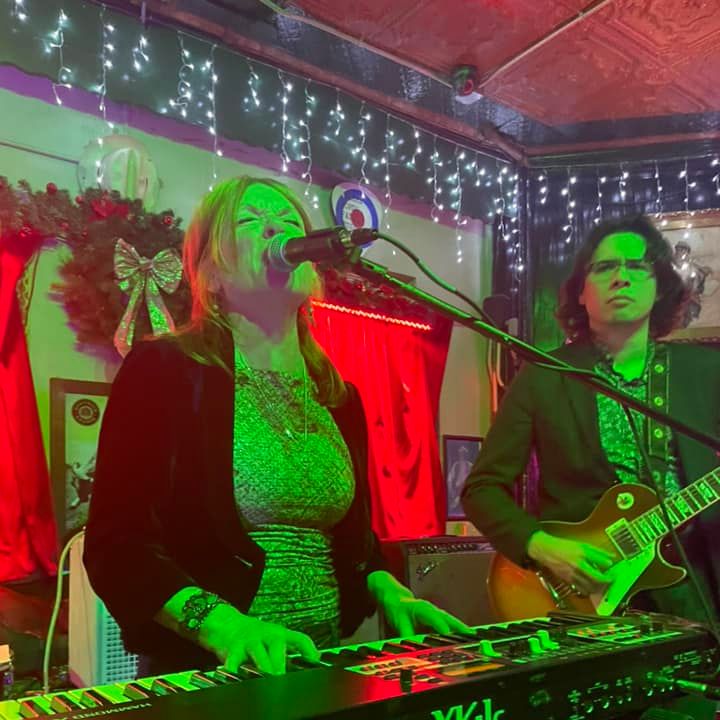 DENISE LA GRASSA
New roads to travel and new growth found Denise La Grassa in spades in 2022. This when she reacted boldly to her full-time employer going belly-up by forsaking the certainty of further full-time work in academia to focus on her songwriting and performance. It's a journey she dubbed 'North of 40', as in
"Can a woman … say 'North of 40' … still follow her dream of returning to Europe to perform with her new band and soulful, bluesy sound?"
Now the groundwork she laid in that transformative year comes to fruition in 2023.
Next: Into the recording studio to flesh out that new bluesy sound on a recording to be called "The Flame." The 10-song album of originals due in early Spring will showcase La Grassa's powerful vocals and penchant for connecting her Catholic faith with contemporary American issues. Both were inherited from her Scottish-born mother (to whom the album is inspired and dedicated), who immigrated to America as a young woman with merely her name, a suitcase, and a few scattered dollars.
Now Denise is on her own hardscrabble journey, with the goal of returning to her mother's homeland, as well as other European countries where Denise performed her one-woman musical during the 90s in Scotland, Germany, and Switzerland.
Step two: a return to venues enthusiastically inviting the band back to showcase new arrangements from the upcoming release. Then, new venues, festivals,  and audiences as this 'North of 40' journey gathers steam with Europe as the ultimate destination.